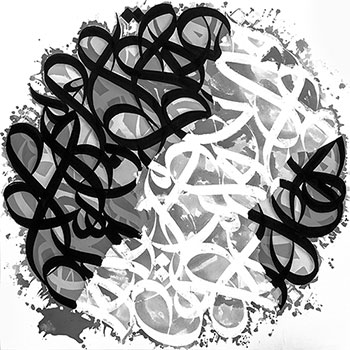 TABULA RASA
T A B U L A R A S A – the mind in its hypothetical primary blank or empty state before receiving outside impressions.
An epistemological idea that French-Tunisian artist eL Seed has adopted to entitle his latest body of work and first UK exhibition.
Lazinc shall present Tabula Rasa in January 2019, launching the year's programme and the gallery's first year anniversary.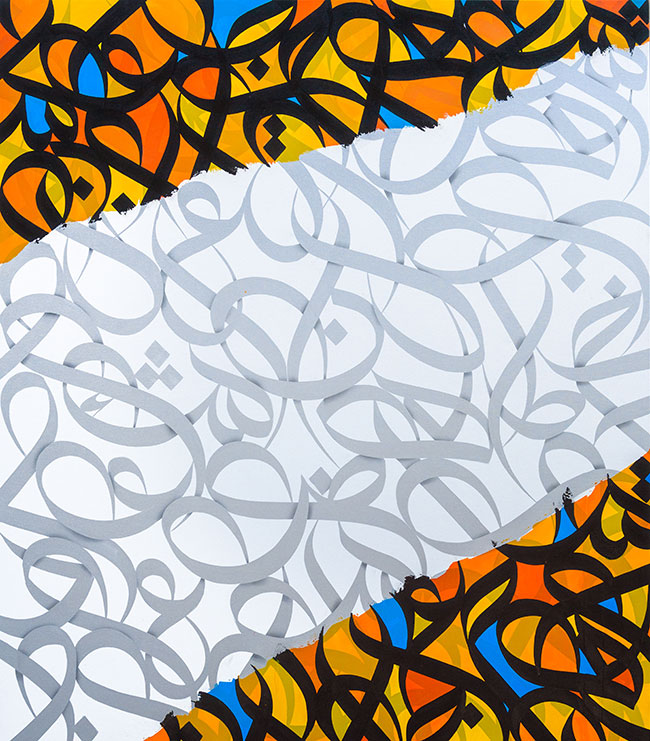 The collection will evince a range of acrylic on canvas incorporating eL Seed's signature style: an adaptation of traditional Arabic calligraphy. What differs from his previous works however, is the new style of painting: "(…) I am attempting to break down my thought process into layers. It also asks the audience to question the way they think and how much they have been affected by assumption or misconception."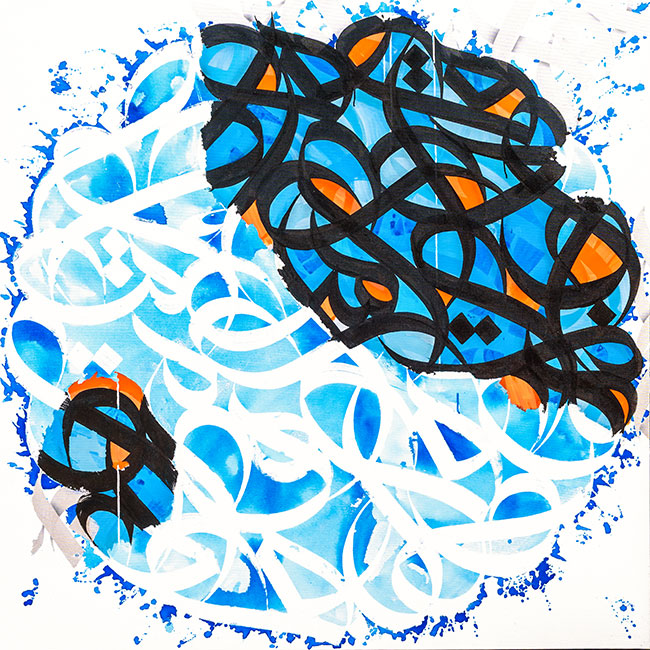 Tabula Rasa at Lazinc reinforces eL Seed's continued relationship with the Arabic script. The work produced not only contends with the words and their meaning but also their movement.
Altering the many preconceptions and mis-associations made with Arabic script and the Arab culture, will be the primary aim of tabula rasa.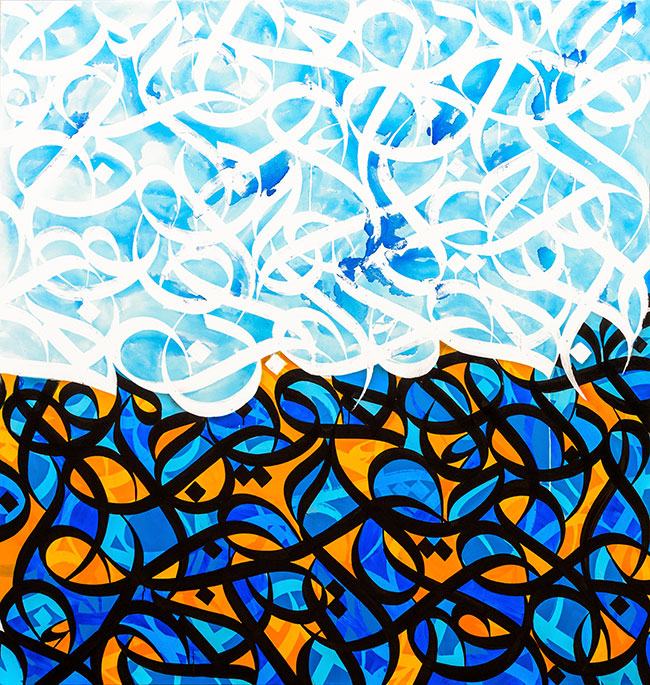 By stripping down and tearing the surface of the pieces, eL Seed's objective is to investigate whether one is able to remove other influences and start a project with fresh eyes, or, as 17thCentury philosopher (and pioneer in the concept of tabula rasa) John Locke said, all that we make is actually the product of what has come before.
25 January – 9 March 2019

Lazinc.com