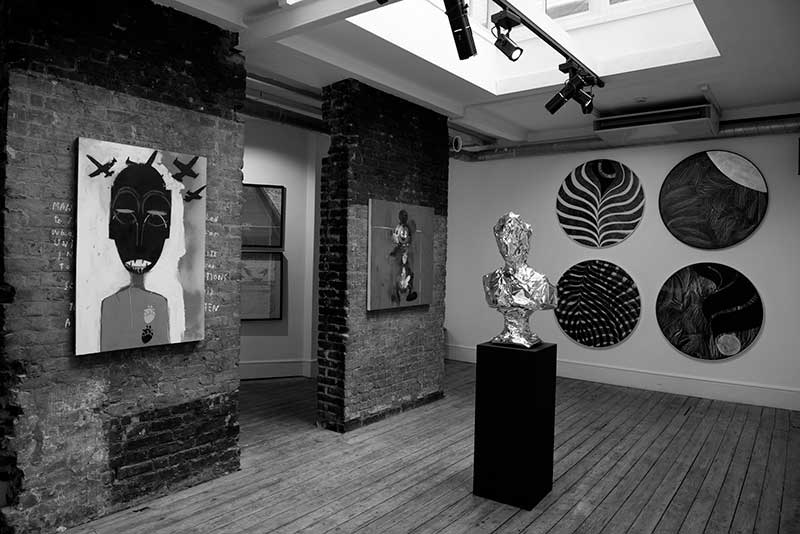 Future Unlimited
As published by H Magazine – Issue 002 – September 2016
By Max Berlinger
Ten years is a long time —120 months, 520 weeks, 3,650 days, 87,600 hours, and so on. And this decade, from 2006 to now, has felt especially long with the advent of social media helping to change the way we understand the world around us, changing the way we understand time itself. This has been a particularly long decade for those who work in the art world, a decade where everyone with an iPhone camera and an Instagram following fancies themselves an artist and where likes and filters have come to mean more than paint strokes and ideas. It's the decade that changed everything.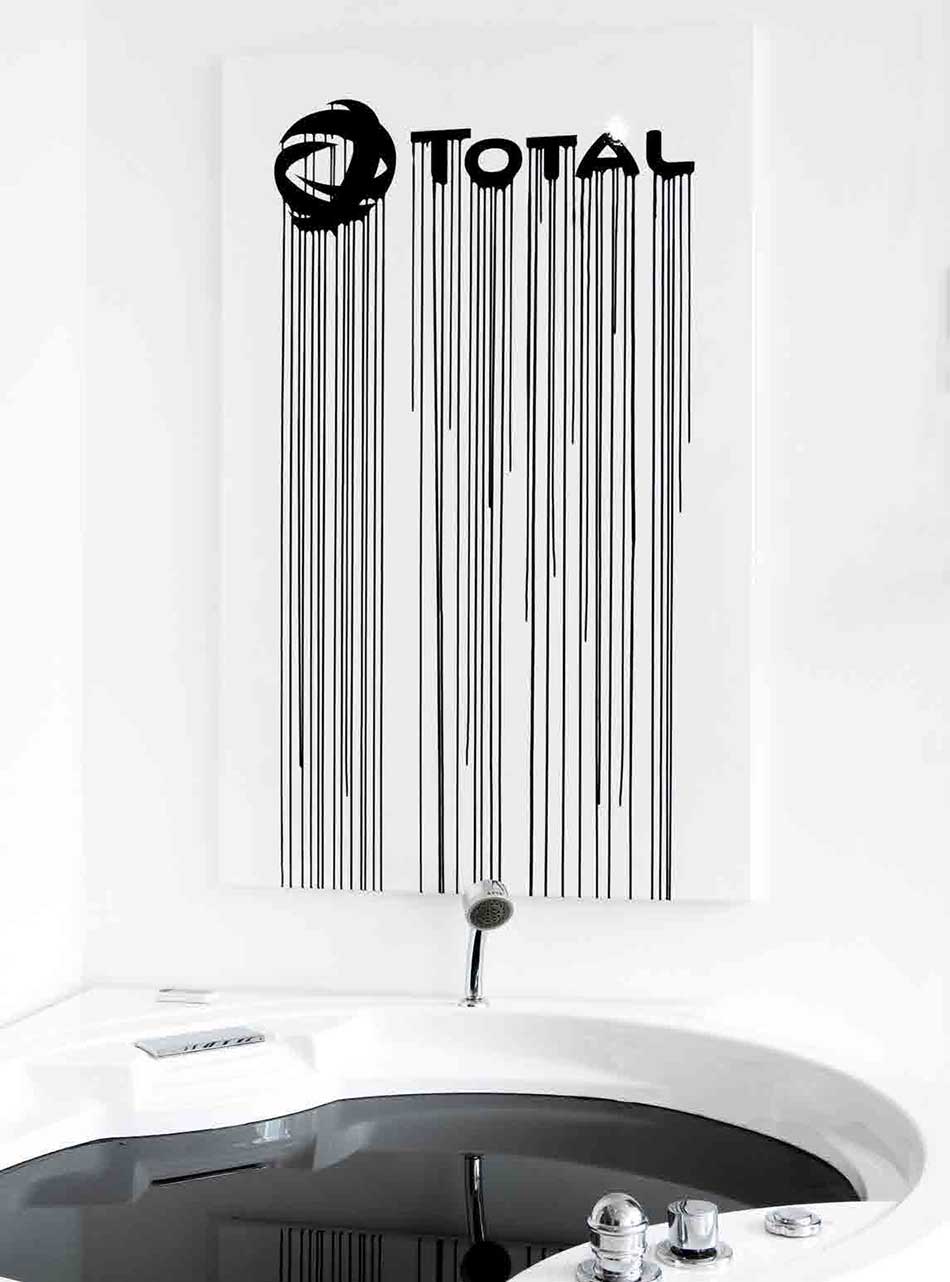 Naturally, the art market has been rocked by these developments, and it's reflected in the record-setting auction prices and a new generation of artists who bring a digital energy to their work. It's an unstable, thrilling time and it's the era in which Steve Lazarides has owned his gallery in London, aptly called Lazarides. This year, he celebrated his first decade as a gallery owner and art dealer in perhaps the most tumultuous art market ever known. He started his business just as the global financial markets faltered, and he's survived nonetheless. "It's a miracle that we are still here," Lazarides remarked, acknowledging that there's a certain renegade luck in his gallery's success and longevity. "Every step of the way we were told by the art world that what we were doing was impossible, and it would never work. But you know, we're still here."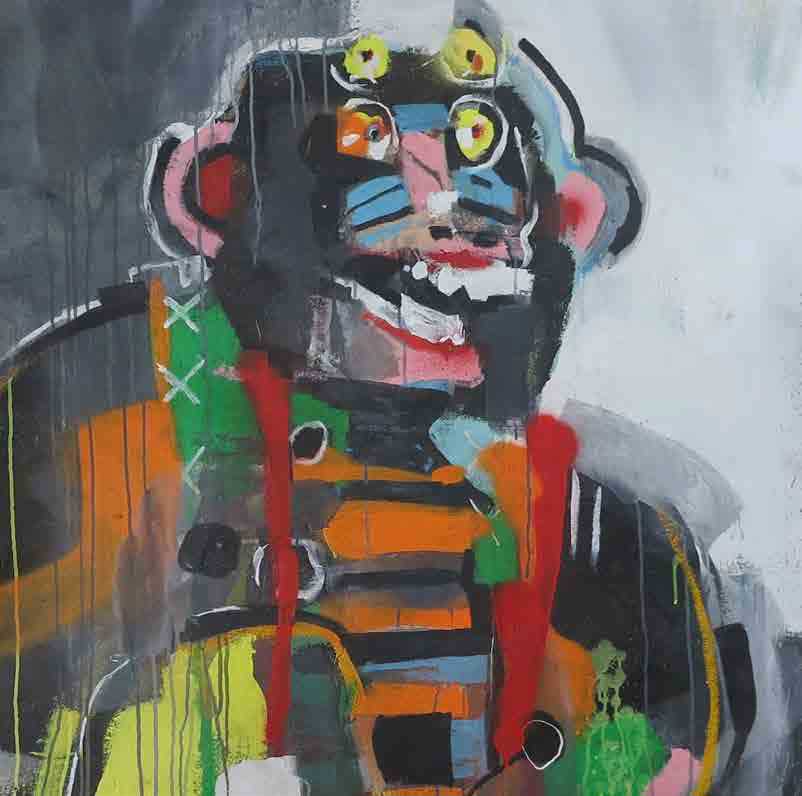 Lazarides is known to many as the man who first took street art, graffiti art, off the streets and into the gallery to spectacular effect, and for having represented the mysterious artist Banksy until 2008. "He pioneers artists in the early stages of their careers, Banksy being just one example, which shows what a great eye he has for emerging talent," the gallerist Oliver Cox has said about Lazarides. To Lazarides, "Art is a basic human need whether it's in a mud hut in Africa or on the walls of a penthouse in New York." He is a non-conformist, challenging the norm of what is acceptable and championing adventure, freedom and equality in the art world. He has full faith and confidence in the public's appreciation of art. "I tend to have quite a populist eye," he explains. "I'm trying to appeal to 30 million members of the public, not 30 critics."
To look at Lazarides' roster is to see that he prefers bold, dynamic artists who have a palpable connection to the street, perfect visuals for a world that views everything in pixels on a screen. Artists like Ron English, Robert Proch, Oliver Jeffers, Sickboy, the Miaz Brothers, Conor Harrington, Chloe Early — they share a sense of irreverence and rebellion that is integral to Lazarides gallery. "If there had been one individual responsible for whipping up and sustaining the fever around urban art, and who stood to lose most from its demise, it was Steve Lazarides," the Financial Times has proclaimed about the maverick gallerist.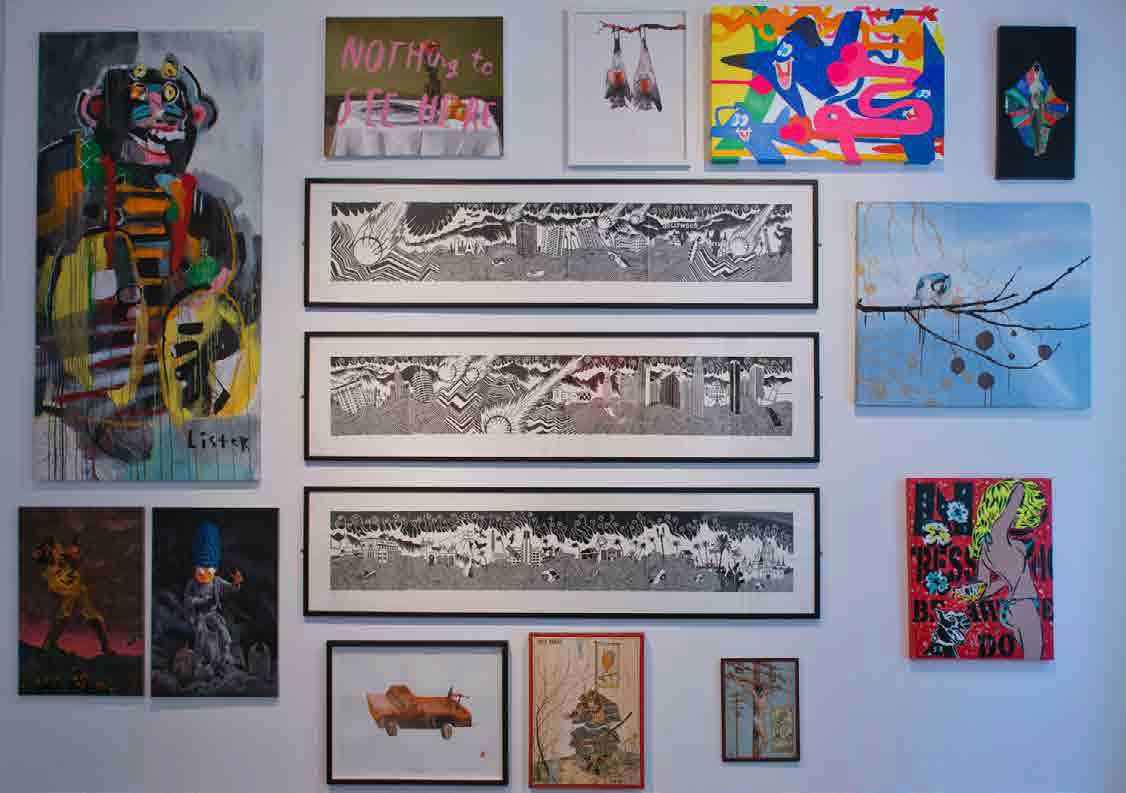 "I think that money has become the be all and end all of the whole thing, and it seems that for everybody from the artists through to the collectors and everyone in between, money is the main motive," he reflects. "When I started out, it was just for the sake of it, because we only wanted to make art."
Earlier this year, Lazarides opened a special anniversary exhibition provocatively titled "Still Here, A Decade of Lazarides" which celebrated his pivotal role promoting those artists thriving outside the conventional contemporary art market. His survival against all odds proves that success is not limited to conforming to the rules and following a beaten path. "I think that's what I'm aiming for… and global domination of course," he says. While that last bit may sound cheeky, he's forged a partnership with Qatari business mogul Wissam Al Mana, a signal that Lazarides is serious about continuing his work in the art world in a major way.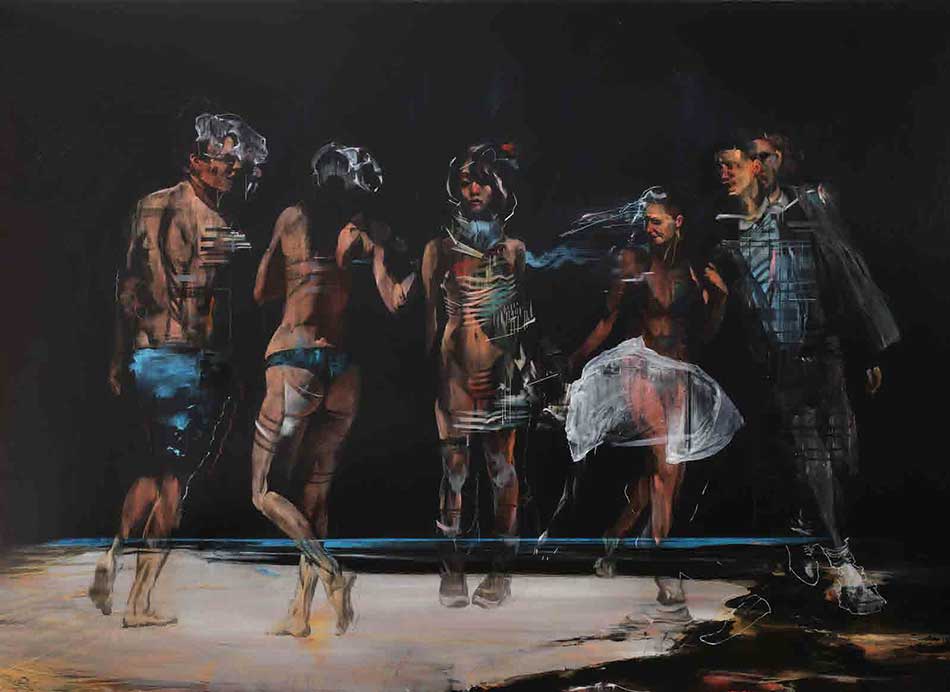 "I have been interested in opening an art gallery for quite some time," Al Mana told us regarding his new connection to the gallery. "As an art lover and collector, owning a gallery seemed the next thing to do, so when Steve approached me to partner with him, it was a great opportunity to penetrate the art world by being part of a successful and renowned gallery with a potential to take it to the next level." The investment by Al Mana will, in part, fund a move to the Mayfair district, and an e-commerce component to the business.
"Art, to me, is just so rich and diverse," Al Mana continues. "From the old masters to today's most renowned street artists, I have always been fond of viewing different art forms and disciplines, the feelings they arouse and the fulfillment of actually owning great pieces that can be cherished in one's home. Loving the piece is really the most important factor when deciding what to own, I don't care for buying pieces that are considered a good investment if I don't like them … I actually never sell anything. The piece must provoke something inside me."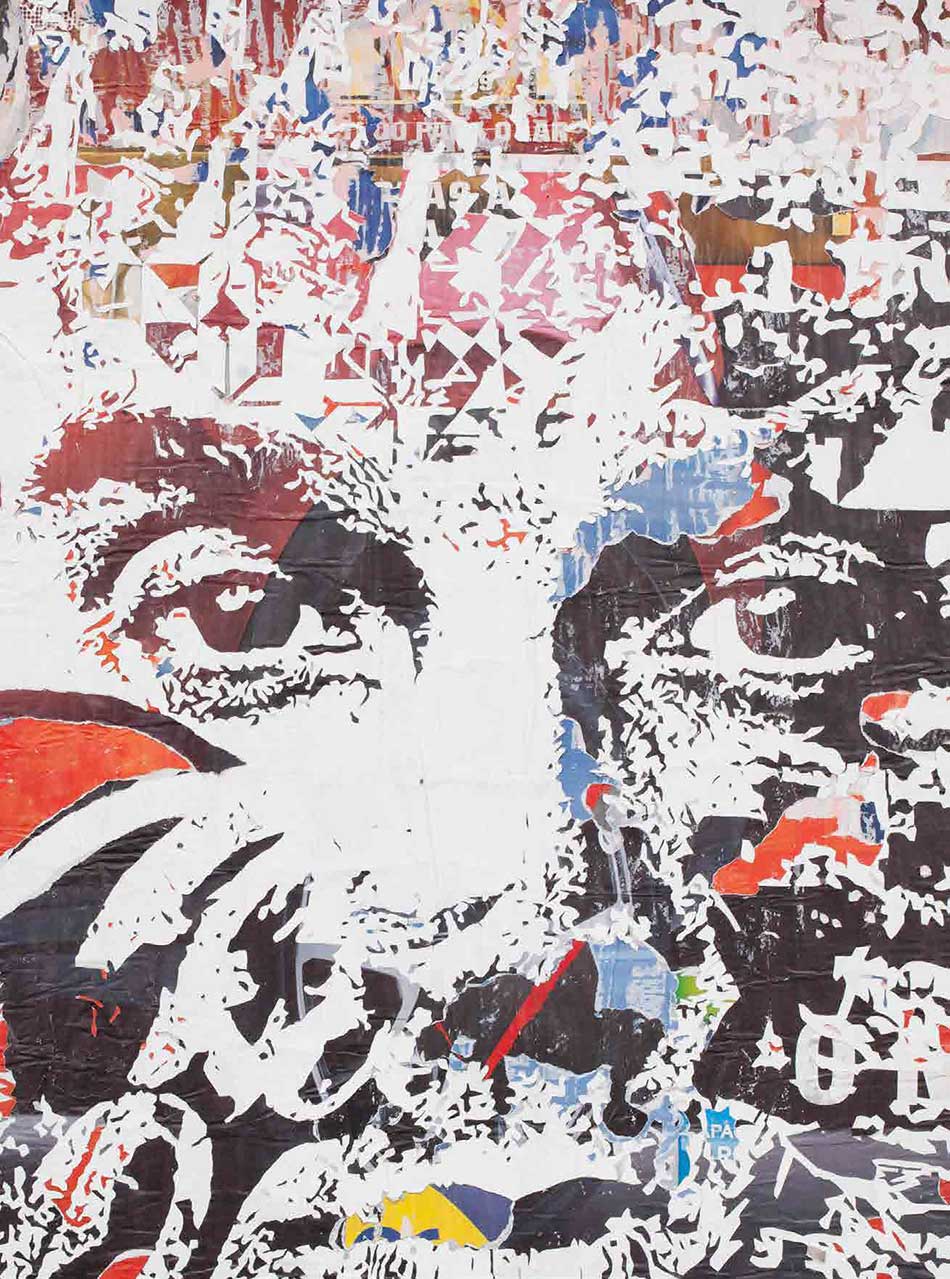 Provocation in the art world is harder and harder to achieve, but if someone can do it, it's Lazarides, with his canny sense of who can balance nuanced thought and present it with striking visual élan. And while it's a tired (and juicy) tale now — Lazarides helping to discover Banksy and catapult him to fame before they ultimately went their own separate ways — it's a story that helps demonstrate Lazaride's attraction to talent.
No one ever gets to the future by dwelling on the past, and neither Lazarides nor Al Mana seem to be spending too long looking in the rear view mirror. This partnership is the foundation on which to build a formidable gallery with the sort of pull that it deserves.
"I hope to bring financial strength and retail experience to the gallery," Al Mana says. "I actually really love working with Steve and we are working on several very interesting projects together to expand on the gallery offer and strengthen our position in the market."
"Building a brand is what I love most," Al Mana says, before adding, "Look out for 'LAZinc' coming soon."