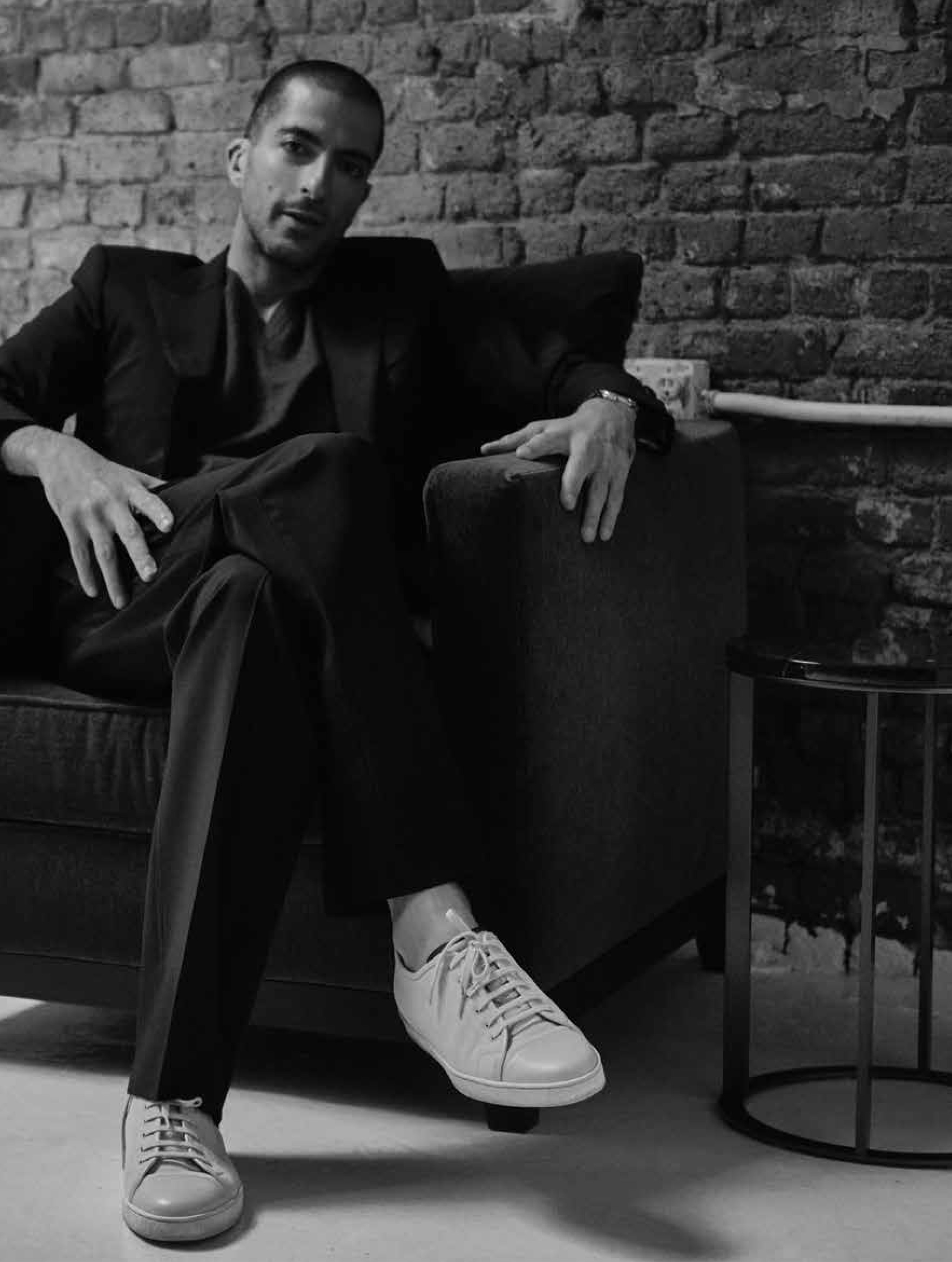 Empire State Of Mind
As published by L'officiel – Issue 09 – March 2016
By Hassan Al-Saleh. Photographer Solaiman Fazel
Fashion mogul Wissam Al Mana has transformed the family business with his sartorial vision for high end retail in the Middle East and is now on the cusp of reinventing himself as a multi-disciplinary artist.
"I always strive to achieve the best in whatever I commit to and have learnt so much from my travels across the globe. These two qualities have helped me reach where I am today in my professional life, and for that I can only be grateful."
Despite his family patronym, a household name in the Middle East, Qatari fashion tycoon Wissam Al Mana is a lone wolf – or fox as he later describes himself – always maintaining a low profile. As the Managing Director of Al Mana Retail, he has built a luxury empire representing some of the most celebrated brands in fashion including Hermes, Giorgio Armani, Balenciaga, Chloe, Alexander McQueen, Stella McCartney, Giuseppe Zanotti and Dolce & Gabbana.
The protégé of his late father who started the family business over 60 years ago, the London-bred visionary turned his dream into reality by expanding the company's retail division into luxury goods and what better way (as well as the epitome of chic) to make his mark in the industry than with the opening of the first Hermes flagship boutique in Dubai in 2004. Today, the division operates more than 40 stores across the Gulf with eyes set on greater expansion. In a rare sit-down interview, we get to know the real man behind the name as he opens up about his innate love for fashion, how he turned his passion into a thriving business and his personal aspirations for the future.
Wissam is a very private individual but I was thrown off guard by his candour. Wherever he goes the rumour mills are in overdrive and were ignited when he wed one of the most influential music artists of the modern era, Janet Jackson. But who is Wissam up close and personal? "I'm a perfectionist and a man of the world," he said. "I always strive to achieve the best in whatever I commit to and have learnt so much from my travels across the globe. These two qualities have helped me reach where I am today in my professional life, and for that I can only be grateful. I enjoy mastering patience; I say mastering because it is something that I believe will be a work in progress throughout life. Humility, honesty and integrity play an integral role for me and in everything that I do. I play fair, always."
Wissam recites Aesop's "The Fox and The Hedgehog" fable. A fox swimming across a rapid river was carried by the force of the current into a very deep ravine, where he lay for a long time very much bruised, sick, and unable to move. A swarm of hungry bloodsucking flies settled upon him. A Hedgehog, passing by, saw his anguish and inquired if he should drive away the flies that were tormenting him. "By no means," replied the Fox; "pray do not molest them." "How is this?' said the Hedgehog; "do you not want to be rid of them?' "No," returned the Fox, "for these flies which you see are full of blood, and sting me but little, and if you rid me of these which are already satiated, others more hungry will come in their place, and will drink up all the blood I have left."
The moral of the story? Better to bear a lesser evil than to risk a greater in removing it. When asked which one he resembles the most, Wissam confidently replies, "I am a fox not a hedgehog."
There is no denying that fashion is part of his DNA. For Wissam, it's not about the labels and brands; it's more about quality, fabric and comfort. He exudes a cool, confident swagger and is definitely comfortable in his own skin. Wissam puts it perfectly in three words, "state of mind". He explains, "I was raised in London and I'd say that definitely played a huge part in my love, interest and passion for fashion and retail. I had my first job when I was 15 in a multi-brand fashion store on the Kings Road. I loved it. It was such an exciting time for fashion. Designers like Jean Paul Gaultier were blasting out into the scene, with energy and designs that were so unique. The experience remains with me and has led me to continue and be where I am today. I still think about those times, especially when I walk into one of my stores, I have this urge to start folding things!"
Working at the age of 15? One would presume he was born with a silver spoon but working hard for a living is something that he has always aspired to, something that has been ingrained within him from a young age. "Wealth is not about money," he says. "Knowledge is wealth. I want to learn more, I want to gain more knowledge of the world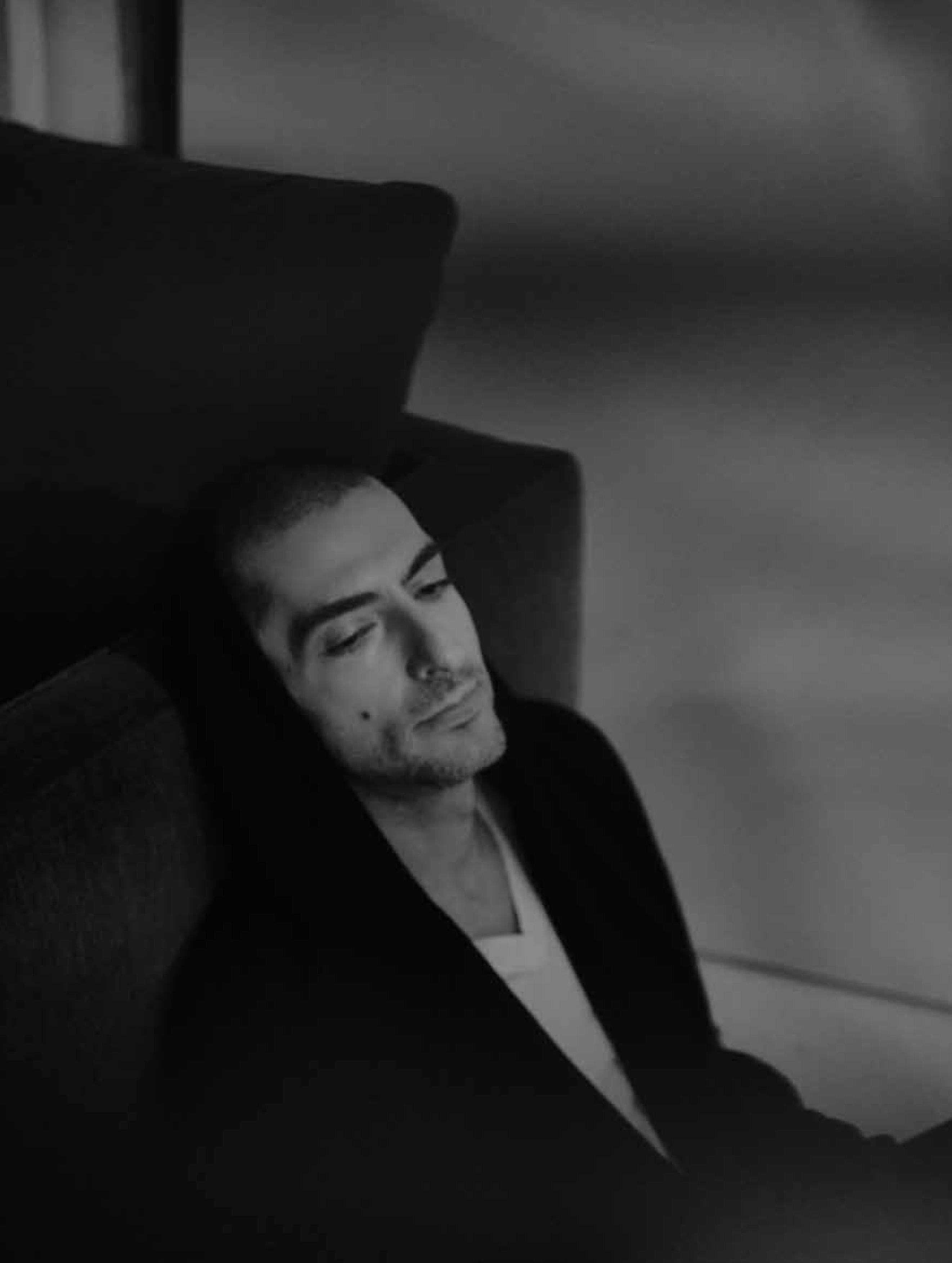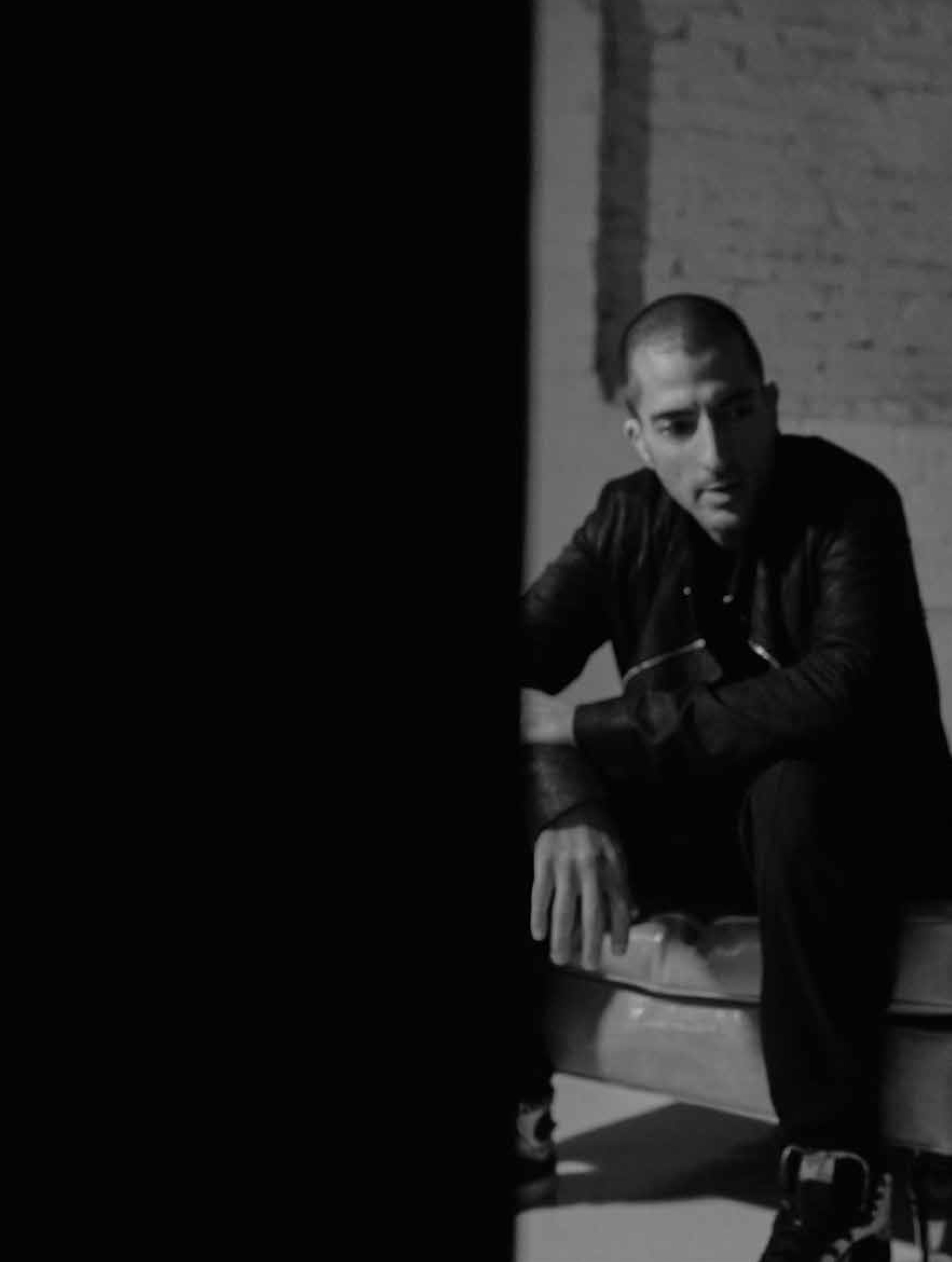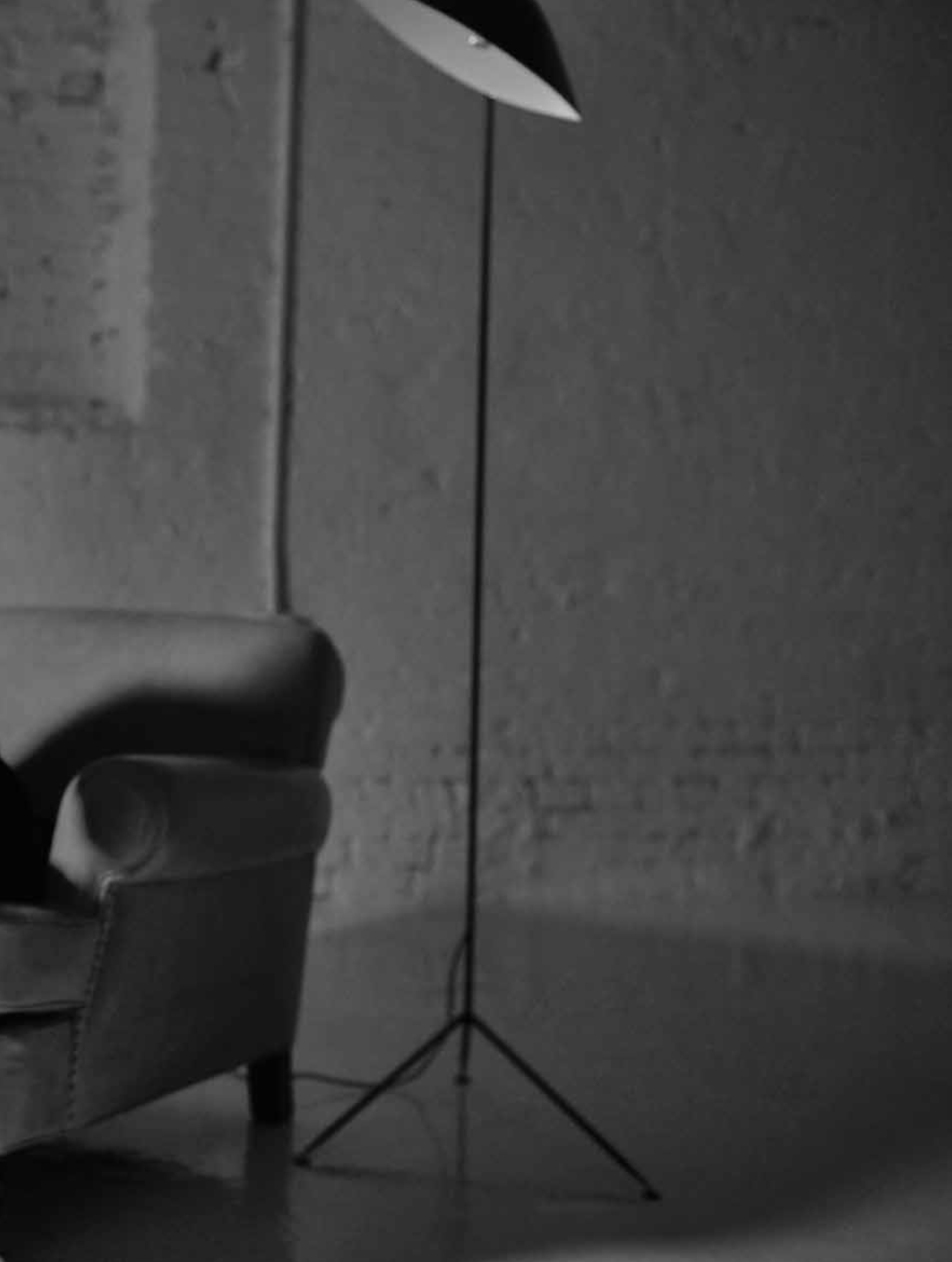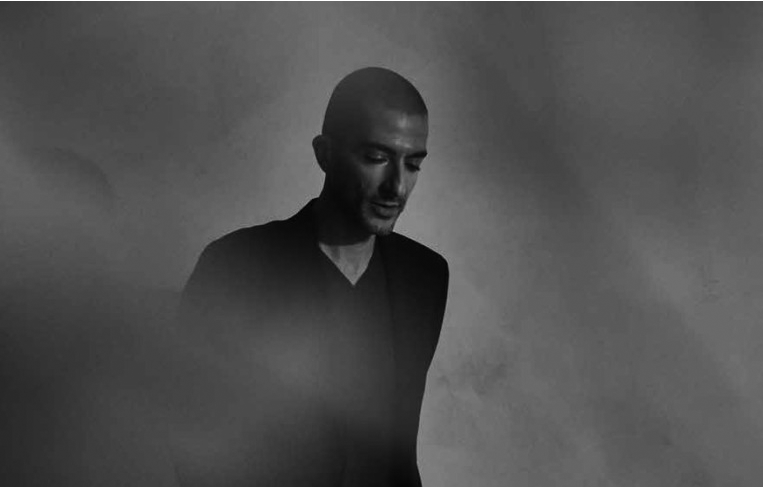 "The journey continues to be rewarding and exciting. I would however say that the sense of fulfillment and the enjoyment I get from enriching other peoples' lives is pretty high up there. Be it from the end user or a member of my team, you recognize how blessed you are to be able to give such a feeling."
around me, of my passions, of how to elevate myself both intellectually and spiritually."
As I quickly learn, Wissam is an artist in his own right but why retail? "Retail is really about touching the end user. It's the satisfaction of being able to inspire others. I wanted people in the region to have an opportunity to express themselves in the way they dress. Our first store was about 22 years ago when we opened Kookai. It was still taboo for women to wear pants. I was buying pants and they weren't moving. I kept on buying pants and they still weren't moving but I knew that one day they would and they did. Women were wearing jeans under their abayas." He goes on to say, "Being in this industry is another way of voicing yourself, a little like art. When I buy and put collections together, I'm allowing people to understand what I like and feel. It's a subconscious way of expressing myself and at the same time giving this variety and opportunity to others through my expertise. It was a sense of responsibility to my fellow countrymen and the GCC really. Why travel thousands of miles away from home to shop? It didn't make sense. I wanted to bring fashion here, to us."
Almost 11 years later, Al Mana represents some of the biggest names in fashion and is the largest global distributor of Hermes. "The journey continues to be rewarding and exciting. I would however say that the sense of fulfillment and the enjoyment I get from enriching other peoples' lives is pretty high up there. Be it from the end user or a member of my team, you recognize how blessed you are to be able to give such a feeling."
Throughout his career, he has met and rubbed shoulders with numerous personalities in fashion, music and art but says he has deep respect and admiration for Giorgio Armani. "It's his hands-on approach and I mean really hands-on approach," says Wissam. "He can be seen in his stores, in his showrooms, always working, observing, being in touch with every aspect entailed in a business, be it good or bad, he is there. I have a lot of respect for his ability to create a fashion house, which penetrates every price point successfully without jeopardizing the Armani brand image and name."
He adds, "I also have a lot of admiration and respect for Veronique Nichanian. I personally love her style. Her collections are timeless, I have pieces that I wear today and that I know I'll be wearing in 20 years' time, which is a true talent/achievement as a designer. Veronique has this ability to create such beautiful products that you truly want to keep forever, whether it be a cashmere sweatshirt, a white cotton shirt, they all take up full residency in your wardrobe! She is also a very nice and down to earth person, which is quite rare in this industry!"
"Rick Owens is such a great label and I personally love what he does. He features immensely in my wardrobe. My friend Giuseppe Zanotti makes amazing sneakers, they are just so old school."
But it's not just the big players that he champions, it's also smaller, emerging fashion labels. "And then there is Yohji Yamamoto, the coolest looking designer in the world, whom I had the honor of meeting in Tokyo recently. What a kind and humble man, a true master in his own right. I have been wearing Yohji since a young age and will be wearing him when I am an old man! Timeless fashion with so much character."
With the past few years being a very exciting time for menswear, I am curious to know his personal views. "Menswear is growing in the region," he says. "The local population is dressing up, understanding and adopting trends. I feel that they're grasping the concept of expressing themselves through fashion, more than ever before."
But how does he reconcile the traditional aspects and demands of Middle Eastern attire with his appreciation of more contemporary, Western sartorial trends? "Culture and heritage – these two words define the uniqueness of this region. The respect and presence of our local attire as part of our everyday life is proof of that. No other country,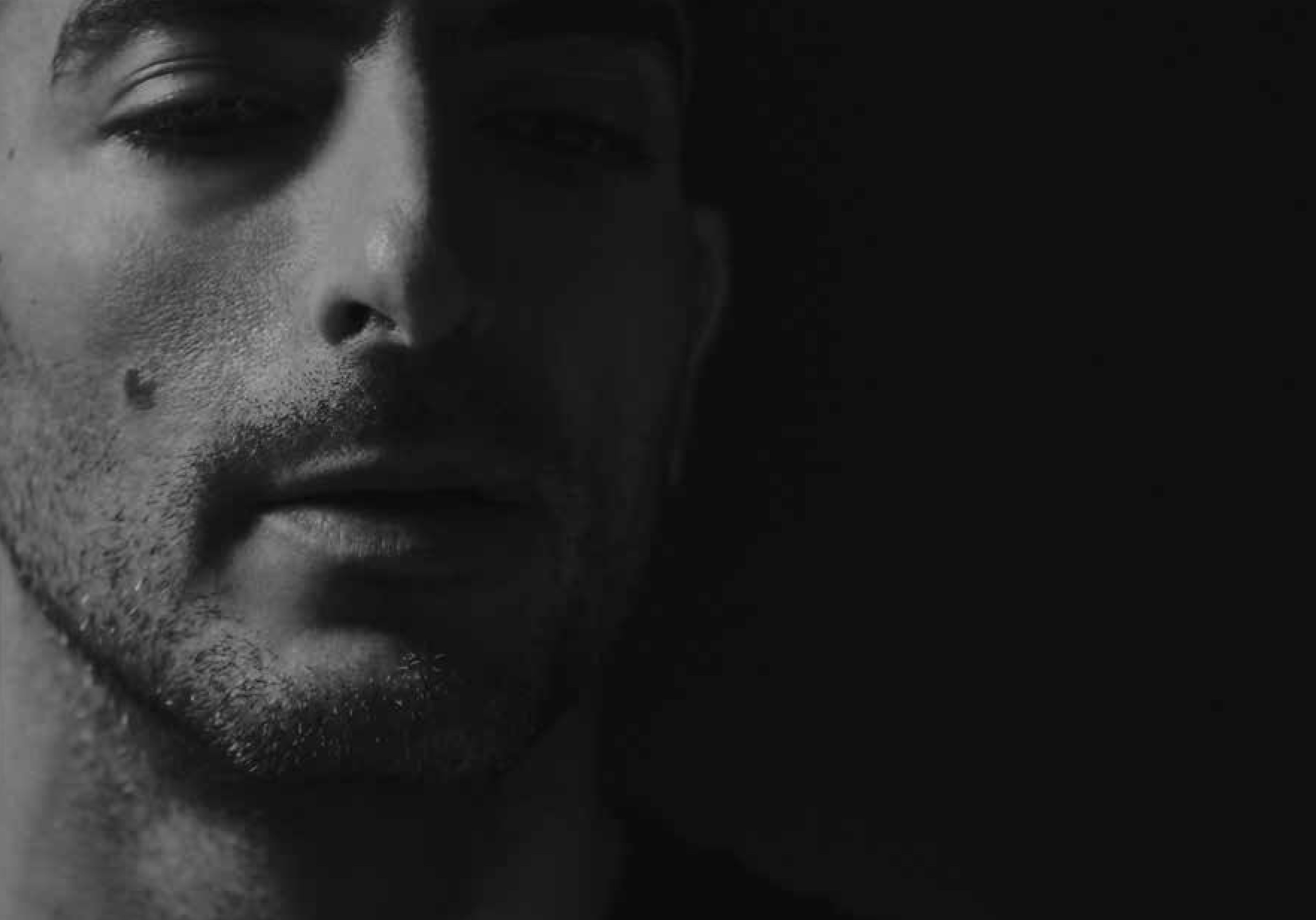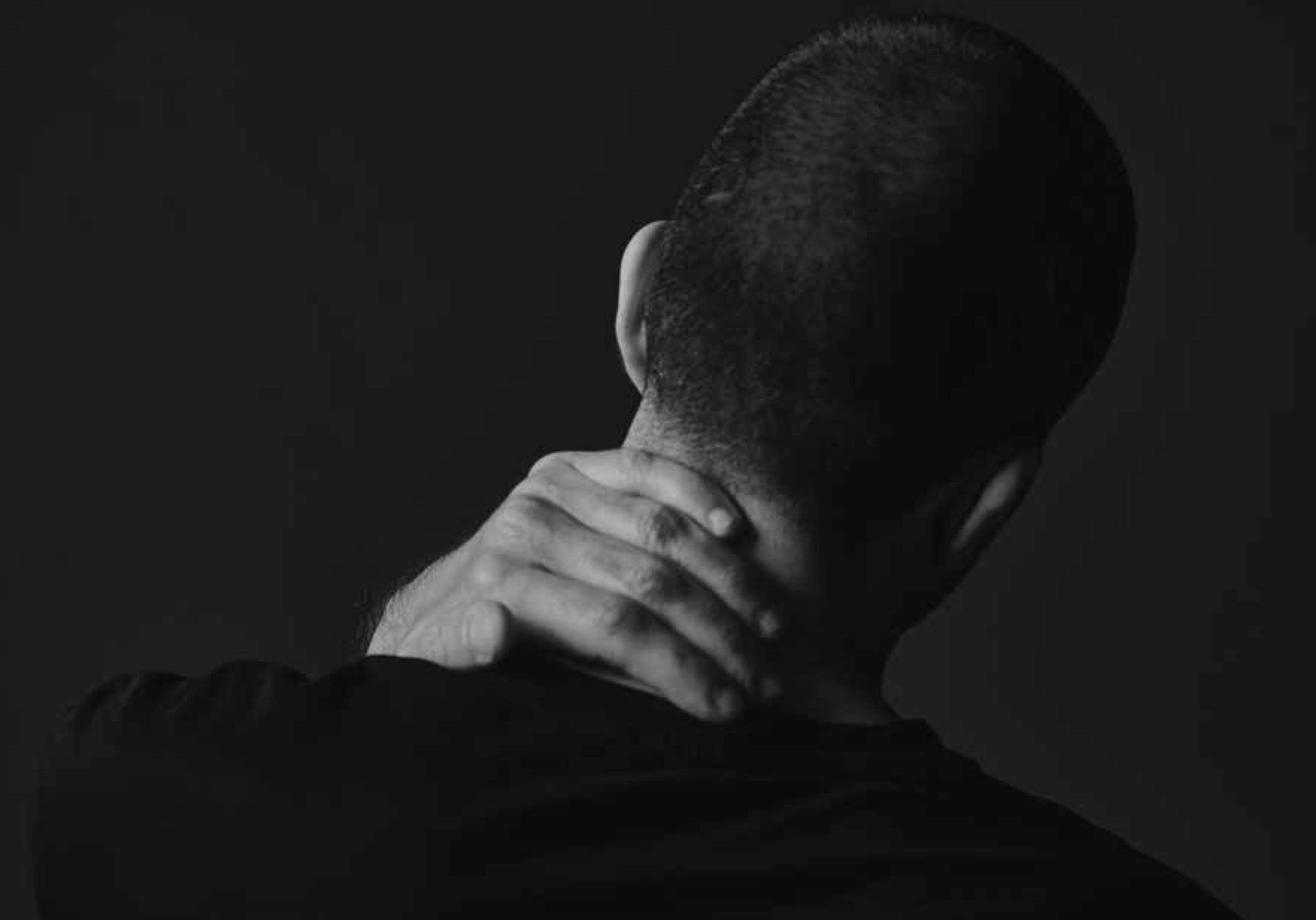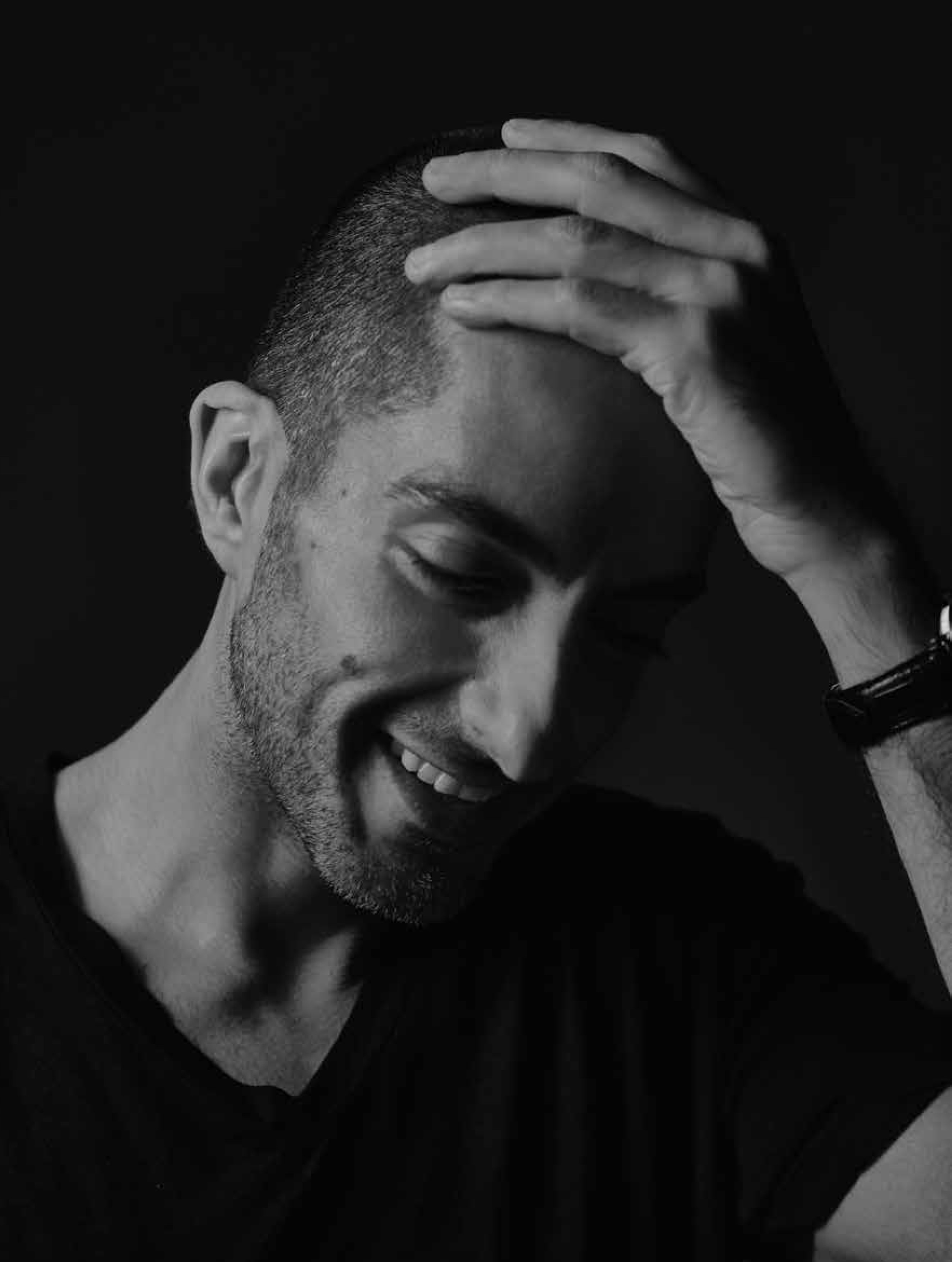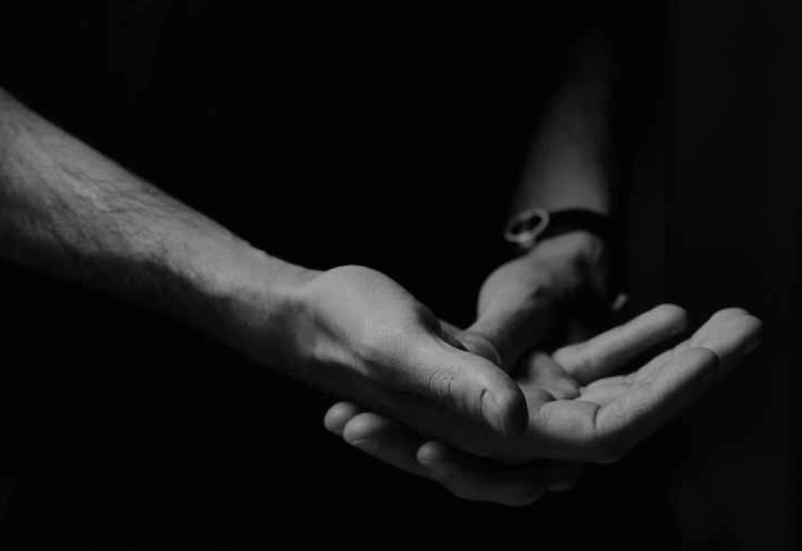 region and culture remains as true to their local dress as we do. I myself, for example, I wear local attire when I'm in the Gulf and I do so with pride. This multi-faceted style is also very much a reflection of my cross-cultured background. We should also remember that style (bar the local dress) is very much in its infancy and so this scope for style evolution and enhancement is huge. That's exciting."
For those who really know Wissam, it will come as no surprise that hoodies are his most prized possession. "I love them! You could call it an obsession. I have short hair…" he laughs rubbing the side of his head, "And, well, my head gets cold! Hoodies keep me warm, and the rich fabrics give this warmth and sense of comfort. Especially when I travel." And travel he does! By his own admission, he is very rarely in the same place for more than two weeks at a time. "Yes, it's true I travel a lot. I often have pilots and crew saying that I must have more miles than they've flown! I've travelled to more than half the countries around the world and it's great because I know I still have a whole half to discover. I love New York for its energy and at the same time I love the tranquility of being in the desert in Qatar. They both have such different energies but are just as fulfilling as each other in their own way."
Wissam always set the bar high for himself and for the people who work with him. From a business standpoint, Al Mana aims to reach 500 stores in the next three years in retail alone and is currently in the process of developing malls and amazing entertainment experiences such as next generation cinemas. Having recently signed with HMV for the region, he says "I have a soft spot for music – film – technology and want to take this to another level here in the region. I love to push the boundaries of the retail experience. Offering the most amazing ice cream to the finest of jewelries, my eyes never cease to set… let's see what comes up next!"
Business aside, I am more interested to know more about his personal aspirations. "Growing up I listened to all types of music, from reggae to rock and roll to jazz, hip-hop, the blues and today I make my own music. I love it, everything about it." He's not a vocal artist but rather a producer and mixes electronic sounds with old soundtracks and classical music samples that he sources from vinyl. "I would describe the music I create as experimental electronica. It doesn't fit in one category. It varies from ambient to soulful and progressive. When I heard Watussi by Harmonia for the first time, I just couldn't believe it was a track from 1974, they were way ahead of their time. I am fascinated by all things timeless including sound." He admits that his works are mostly unfinished as he gets excited about the next project and moves on. "Another passion that I am also consciously involved in putting to practice is working on my art abilities. I see myself eventually creating an art collection that I can present to the world. This will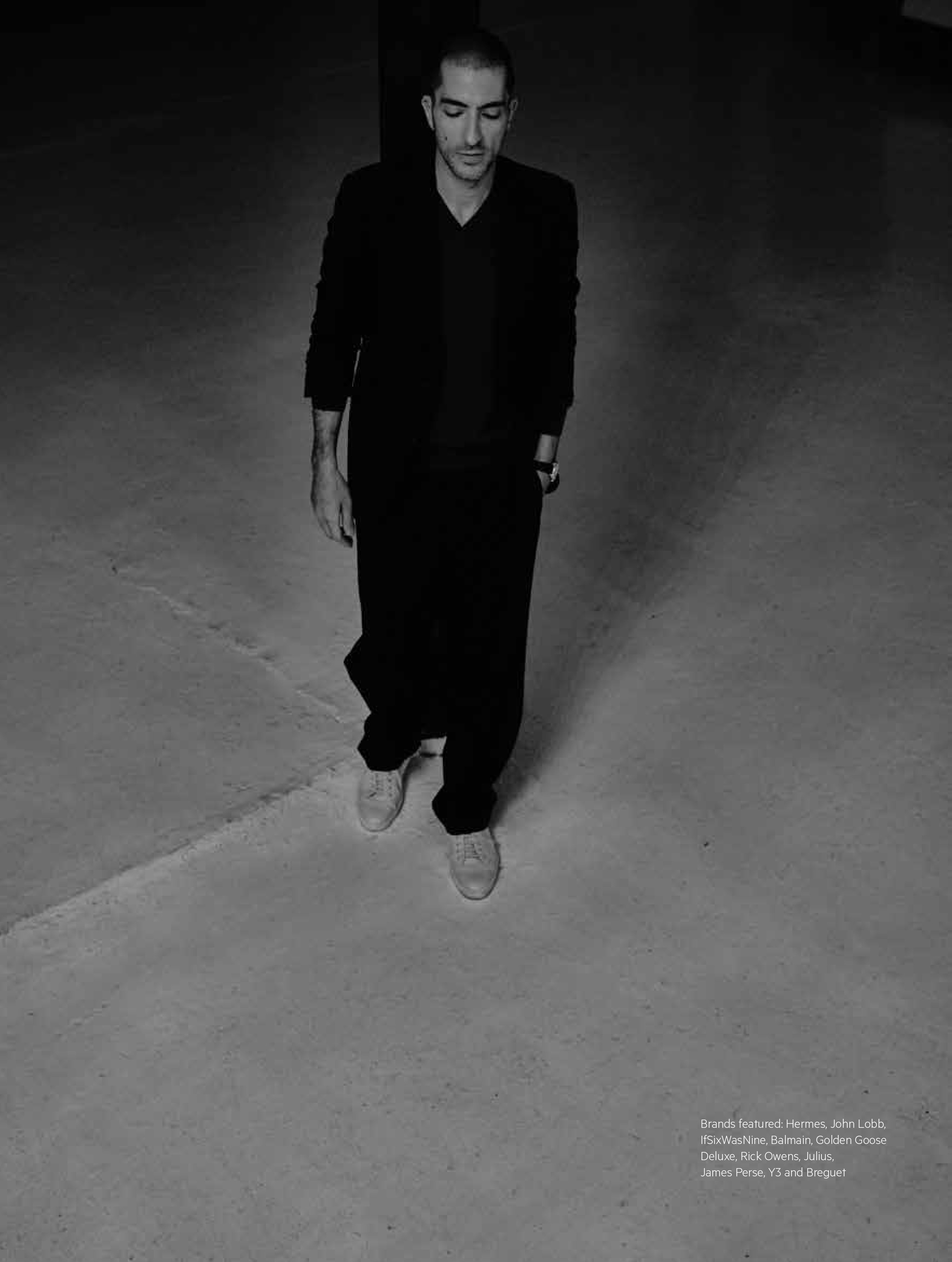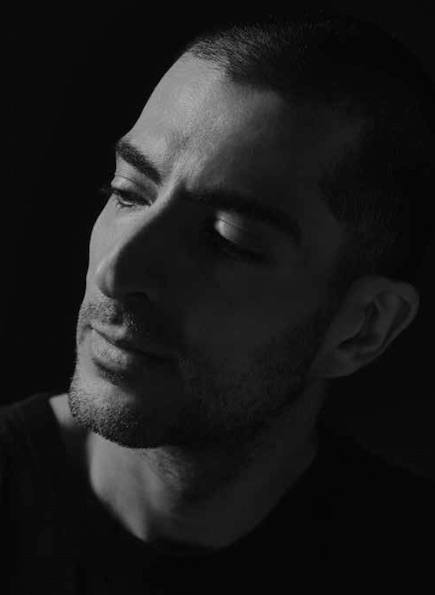 "The essence of my life involves the fulfillment of my highest potential. It's the relentless desire to use all my abilities to achieve and be everything that I possibly can".
probably be during the latter stages of my life, when I have more time to spare."
Wissam tells me that he is getting bored of fashion and the industry's diktats but says that it has played an instrumental role in shaping who he is today. In addition to music and art, he has eyes set on architecture and is enjoying various remodeling and interior design works of his properties. He describes it as an evolution. "Architecture and design: what a beautiful way to communicate mood and style. Interior design is therapy for me, it allows me to step out of the world of commerce and create spaces that I truly want to live in and share."
On a deeper level, Wissam is all about self-reflection and self-actualization – being all that he can be for himself and for others. "The essence of my life involves the fulfilment of my highest potential" he concludes, "It's the relentless desire to use all my abilities to achieve and be everything that I possibly can".